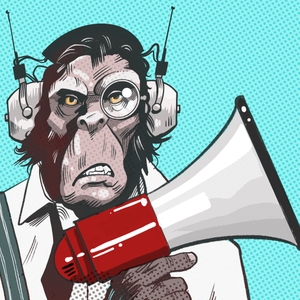 How corrupt is academic psychology?
In today's episode Tomasz Witkowski joins me to discuss why the results of almost half of all psychological studies are false or misleading, why 7% of academics in the field admit to fabricating data, why psychology journals are unwilling to publish negative study results and the effect this has on subsequent research, why the increase in mental health professionals results in worsening mental health statistics, and ultimately why the field of psychological research is merely a pale imitation of real science.
*** PATREON ***
http://patreon.com/myownworstenemy
*** BOOKS MENTIONED ***
"Psychology Gone Wrong" by Tomasz Witkowski https://amzn.to/2QiVY92
"Psychology Led Astray" by Tomasz Witkowski https://amzn.to/2KYG3qz
"The Better Angels of Our Nature" by Steven Pinker https://amzn.to/2Pn4BKp
"The Old Man and the Sea" by Ernest Hemingway https://amzn.to/2QeO6VY
*** SOCIAL MEDIA ***
Facebook: http://facebook.com/myownworstenemyorg
Twitter: http://twitter.com/dannydwhittaker
*** CREDITS ***
Theme Music: Falling Down by Ryan Little http://youtube.com/user/TheR4C2010
Podcast Image: Dierk Schaefer https://flic.kr/p/ngNLqa
DISCLAIMER: My Own Worst Enemy is a participant in the Amazon Services LLC Associates Program, an affiliate advertising program designed to provide a means for sites to earn advertising fees by advertising and linking to Amazon.co.uk and affiliated sites.