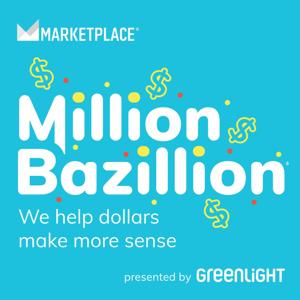 We're back for our second season! Thanks for sending in so many great questions about money. One that a whole bunch of you wanted to know more about is how money is made. To help us find out, Jed called his old economics teacher, Ms. Grizzle, who took us on a very hands-on field trip to the factory that stamps out U.S. coins. Plus, we talked to an expert about all the ways that money moves through our economy. You may never look at coins the same way again!
Sign up for our bonus newsletter to get a tipsheet, episode extras and cool comics about each week's episode! It's all at marketplace.org/bonus!
Keep sending us your questions about money at marketplace.org/million!