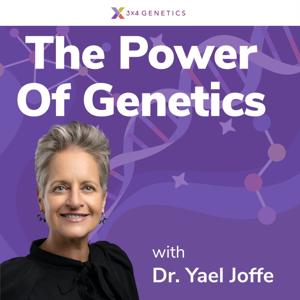 How Medicine's Focus on the Magic Cure Forgot About Diet and Lifestyle with Dr. Terry Wahls
07.27.2021 - By The Power of Genetics
"Start where you are at and make it incredibly easy for your patients to say: I'm not there yet."
You probably know Dr. Terry Wahls for her amazing journey and discoveries after being diagnosed with Multiple Sclerosis. Who in the world of functional medicine hasn't heard of The Wahls Protocol yet?
Today's episode is beyond Terry's professional achievements which are of course worthy of more acknowledgment than these words.
This episode is a path to empathy and how to become your best version as a functional medicine practitioner.
If you are looking for inspiration and words of wisdom, this episode is a must-listen.
Topics discussed:
- Terry's incredible personal and professional journey after being diagnosed with Multiple Sclerosis
- How redesigning her paleo diet led to dramatic improvements in her health (mental clarity, fatigue, pain) including the ability to walk again
- How medicine's focus on the magic cure forgot about diet and lifestyle.
- The importance of recommending achievable dietary patterns that patients and their families can implement
- How practitioners can challenge the paradigms of healthcare and do it safely and responsibly
- The disconnect between biological and social evolution and how to approach this
- Advice on how to meet your patients where they are.