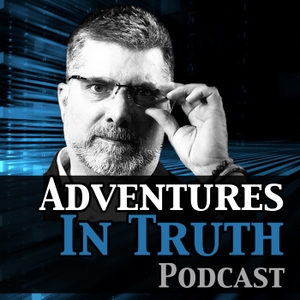 We are continually being informed about the state of our energy and consciousness. Our emotions act as a guidance system for understanding our alignment. When something in our beliefs needs to change because it is causing resistance in our lives, we can get physical promptings or feelings.
Our subconscious is essentially an enormous energetic warehouse of our experiences- both real and imagined. Most of that (90% or more) is below the conscious threshold; meaning we are not conscious of its influence on us. Because we are always evolving and growing; whether we are being conscious or not, our system has ways to help us with that. That assistance comes in the form of feelings in our bodies. What is the quality of these feelings? How do they express? How do we understand them?
Joining me on this amazing adventure today is Bill McKenna. He is the author of "The Only Lesson" and creator of Cognomovement, the Cognitive Movement Exercise System that is designed for the quick and powerful change of chronic problems and patterns. He has also been interviewed on Gaia TV.
Bill and I will deep dive on this powerful topic of subconscious expression and how it can support and uplift, or ruin our lives.
Ready to dive in?
About Bill McKenna
Bill McKenna is the author of The Only Lesson and inventor of Cognomovement. He is the discoverer of a natural ability our senses have to neurologically rewire and perform again. He assists people in overcoming physical, emotional and spiritual issues. He is an avid adventurer, helicopter pilot, black belt and ultra marathon runner, who survived a near death skydiving accident. Bill has spoken before The Institute of Noetic Sciences, International Association for Near Death Studies, International Pediatric Chiropractic Association, appeared in the Real Immunity Documentary and as a guest speaker on Gaia.com. He has been the subject of interviews on television and radio and holds seminars teaching practical methods of raising consciousness and empowerment.
Bill McKenna has an AA from Marymount Palos Verdes College and a BA from St. Mary's College in Moraga. He lives in San Diego with his wife and daughter.
We deeply appreciate your support! Please subscribe to our YouTube page and like us on Facebook using the links provided. We would love to hear from you. Please comment with your thoughts, questions and ideas, and any topic you'd like us to explore.
Show Intro created and produced by Loren Michaels Harris. Find him here: www.lorenmichaelsharris.com
****************************************************************************************
TO ORDER MY NEW BOOK "Fear Is A Choice: Unraveling The Illusion of Our Separation From Love" head over to www.adventuresintruth.com. Also through Amazon, Barnes and Noble, IndieBound, and Kindle
****************************************************************************************
LISTEN:
iTunes, Podcast Addict, Stitcher, Deezer, Spotify, Ganna, Jio Saavan, Amazon Music, Google Podcasts, Podcast Index, Podchaser- Adventures in Truth Podcast
Website: https://adventuresintruthpodcast.com/
YouTube- https://www.youtube.com/channel/UCzX3...
Facebook- @Aitpodcast
WATCH:
FB Live, YouTube, Roku, AppleTV, Fire, Amazon, Periscope, Andriod
e360tv- www.e360tv.com (LIVECAST Wed @ 8a pst and Fri @ 4p pst)