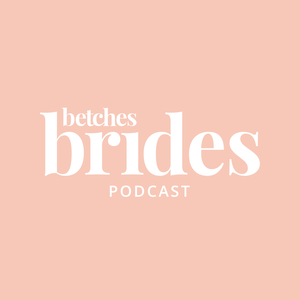 This week Taylor is joined by the wedding vendor you never knew you needed, Vow Whisperer, Tanya Pushkine. Tanya is a professional vow writing coach who works with couples to teach them how to write the most intimidating and personal part of the wedding day. They talk about the differences between a vow writing coach and a vow writer, why the writing process is the best therapy leading up to your ceremony, and why giving a boring powerpoint presentation at work does not prepare you for giving a wedding speech.
Brideside: Visit Brideside.com to sign up for a free bridal or bridesmaid stylist, and use promo code BETCHES BRIDES for $20 off towards your dress
FabFitFun: Use code BRIDES for $10 off your first box at fabfitfun.com
Ritual: Ritual is a small step that helps support a healthy foundation for your body. Go to Ritual.com/BRIDES for 10% off during your first three months.
Daily Burn: Get fit, they say. Stay active, they say. But the gyms are closed! Give at-home workouts a try with Daily Burn. Sign up at dailyburn.com/BRIDES for a free 30-day trial