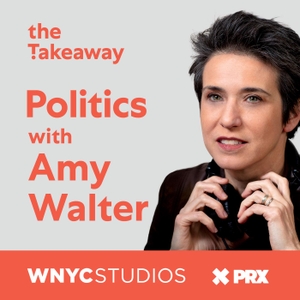 On Friday morning, President Donald Trump and First Lady Melania Trump said they had tested positive for the coronavirus. More than seven million people in the United States have been infected with the coronavirus and more than 200,000 have died as a result. 
With about a month to go before the election, this news could upend a cycle that has already been buffeted by major events on an almost weekly basis. White House Reporter for The Washington Post Toluse Olorunnipa describes what this could mean for President Trump's ability to govern. 
Both President Trump and Joe Biden are preparing for a drawn-out battle over election-related litigation. They are going to court over everything from signature-match rules, to who can and can't collect absentee ballots, to where ballots can be dropped off. The results of these disputes taking place before and after Election Day could have serious implications regarding the future of voting. At the same time, false allegations of voting abnormalities from the White House pose the risk of casting doubt over the final result.
Justin Riemer, Chief Counsel at the Republican National Committee, shares how they're approaching pre-election litigation. Grace Panetta, Politics and Voting Reporter for Business Insider, describes how both campaigns are attempting to substantiate their arguments and how that's playing out in state courts.
Pennsylvania is among a handful of states that will play a decisive role in electing the winner of the upcoming election. In 2016, Trump won the state's 20 electoral votes by less than one percent. Pennsylvania, which recently began allowing no-excuse absentee voting, has also become ground zero for pre-election lawsuits. Jonathan Lai is a reporter covering voting and elections for The Philadelphia Inquirer. He joins Politics with Amy Walter to describe how voting in Pennsylvania has changed since 2016 and he expands on the false assertions the president made about Philadelphia in Tuesday's debate. 
The New York Times recently published new reporting about President Trump's tax returns that detailed how the president avoided paying income taxes. Andrea Bernstein, co-host of the Trump, Inc. podcast from WNYC and ProPublica, outlines how Trump has benefitted financially from the presidency and what it could mean for the Trump Empire when he leaves office. She is also the author of "American Oligarchs: The Kushners, the Trumps, and the Marriage of Money and Power."