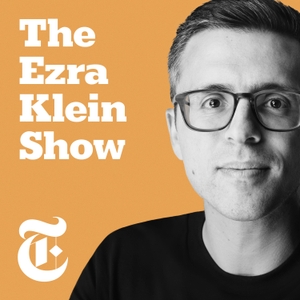 Last week, freezing temperatures overwhelmed the Texas power grid, setting off rolling blackouts that left millions without power during an intense winter storm. But this story is a lot bigger than Texas: Our world is built around a model of the climate from the 19th and 20th centuries. Global warming is going to crack that model apart, and with it, much of the physical and political infrastructure civilization relies on.
At the same time, there's good news on the climate front, too. The Biden administration has rejoined the Paris climate accords, pushed through a blitz of executive orders on the environment, and is planning a multitrillion-dollar climate bill. China has also set newly ambitious targets for decarbonization. Renewable energy is getting cheaper, faster, than almost anyone dared hope. And if you follow climate models, you know the most catastrophic outcomes have become less likely in recent years.
I wanted to have a conversation about both the emergency in Texas, and the broader picture on climate. Leah Stokes is a political scientist at University of California, Santa Barbara, and author of the excellent book "Short Circuiting Policy," which, among other things, explores Texas' surprising history with renewables. David Wallace-Wells is an editor at large at New York magazine and author of "The Uninhabitable Earth," one of the most sobering, disquieting portraits of our future — though he is, as you'll hear in this discussion, getting a bit more optimistic.
We discuss whether the Texas crisis is going to be the new normal worldwide, the harrowing implications of how Texas Republicans have responded, why liberals should be cheering on Elon Musk, the difficulties liberal states are having on climate policy, the obstacles to decarbonization, the horrifying truth of what "adapting" to climate change will actually entail, why air pollution alone is a public health crisis worth solving, whether nuclear energy is the answer, and much more. I learned so much getting to sit in on this conversation. You will, too.
References:
"Migration towards Bangladesh coastlines projected to increase with sea level rise through 2100" by AR Bell, et al.
"Inequity in consumption of goods and services adds to racial–ethnic disparities in air pollution exposure" by Christopher W. Tessum, et al.
"Wildfire Exposure Increases Pro-Environment Voting within Democratic but Not Republican Areas" by Chad Hazlett and Matto Mildenberger
"Prisoners of the Wrong Dilemma: Why Distributive Conflict, Not Collective Action, Characterizes the Politics of Climate Change" by Michaël Aklin and Matto Mildenberger
Recommendations:
Short Circuiting Policy by Leah Stokes
The Lorax by Dr. Seuss
Under a White Sky by Elizabeth Kolbert
The Ministry for the Future by Kim Stanley Robinson
"The Ezra Klein Show" is hiring an Associate Producer! Apply to work with us by visiting nytco.com/careers.
You can find transcripts (posted midday) and more episodes of "The Ezra Klein Show" at nytimes.com/ezra-klein-podcast, and you can find Ezra on Twitter @ezraklein.
Thoughts? Guest suggestions? Email us at [email protected]
"The Ezra Klein Show" is produced by Roge Karma and Jeff Geld; fact-checking by Michelle Harris; original music by Isaac Jones; mixing by Jeff Geld.