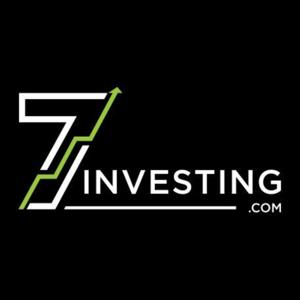 As a host of macro concerns continue to weigh on the global economy, investors are increasingly reassessing their risk tolerances and looking to contain volatility as much as maximizing returns. With this in mind, 7investing lead advisor Matthew Cochrane interviewed Value Stock Geek in this podcast on his self-proclaimed Weird Portfolio, designed to avoid bubbles, limit drawdowns, and safely build wealth.
The Weird Portfolio consists of six low-cost ETFs representing five different asset classes and geographic diversity. While each of the asset classes are highly volatile on their own, when combined in a portfolio they have an overall smoothing effect, as each asset class delivers different returns during different environments. When back tested, the Weird Portfolio delivers returns that come close to equaling the stock market's total returns while dramatically reducing volatility.
In the interview, Value Stock Geek walks Cochrane through the asset classes of the Weird Portfolio and the role each one plays, including U.S. small cap value stocks (20%), small cap international stocks (20%), real estate (10% domestic, 10% international), long-term treasuries (20%), and gold (20%).
The Weird Portfolio is just part of Value Stock Geek's overall portfolio, however, with the rest dedicated to individual stocks that he believes are wonderful companies at wonderful prices. Cochrane and VSG discuss their mutually shared positions in Meta Platforms (NASDAQ:FB) and Alphabet (NASDAQ:GOOGL)(NASDAQ:GOOG), and why VSG believes both have durable economic moats and trade at attractive valuations. VSG also introduces Cochrane to Expeditors International of Washington (NASDAQ:EXPD), an asset-light third-party logistics provider, focused on international freight forwarding.
Welcome to 7investing. We are here to empower you to invest in your future! We publish our 7 best ideas in the stock market to our subscribers for just $49 per month or $399 per year.
Start your journey toward's financial independence: https://www.7investing.com/subscribe
Stop by our website to level-up your investing education: https://www.7investing.com
Join the 7investing Community Forum: https://discord.gg/6YvazDf9sw
Follow us:
► https://www.facebook.com/7investing
► https://twitter.com/7investing
► https://instagram.com/7investing
---
Send in a voice message: https://anchor.fm/7investing/message