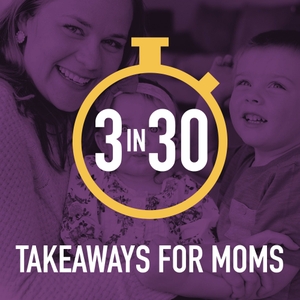 Want more confidence and clarity in your decisions as a mom? This episode will teach you how!
For the full show notes, including the 3 takeaways, please visit 3in30podcast.com/204-self-assured-mom.
***
>>> Sign up for a free masterclass with Rachel! 3in30podcast.com/freeclass <<<
***
Episode Sponsors:
BetterHelp online therapy. 3 in 30 listeners get 10% off their first month.
Learning with Kelsey, monthly subscription boxes for teaching your kids at home. Use the code 3IN30 for 50% off your first box!
***
Learn more about your ad-choices at https://www.iheartpodcastnetwork.com