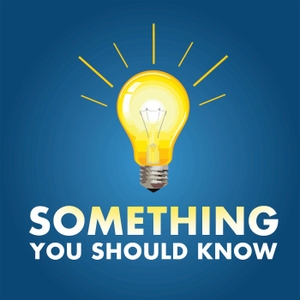 A lot of people claim to be allergic to penicillin. In fact 1 out of 10 do. Most of those people are wrong and this episode begins with the explanation why. https://www.health.harvard.edu/blog/do-you-really-have-a-penicillin-allergy-2019022616017
More than ever, it is so easy to be tempted by distractions. So how do you stay focused and on task when temptations abound? With some really good suggestions is Nir Eyal. He is a writer and investor who has taught at the Stanford Graduate School of Business and his is author of the book Indistractable: How to Control Your Attention and Choose Your Life (https://amzn.to/2O5mEaT). Nir joins me with some very practical advice that will help keep distractions away.
When thin families sit down and eat together, they do it a little differently than everyone else. Listen to discover how their eating habits help them stay thin as a family. http://www.eatthis.com/meal-habits-of-thin-families
Do you know about positive psychology? It's the idea of – rather than focus on what's wrong and try to fix it, it is best to start by identifying what's right and build on that. Tal Ben Shahar is one of the leading proponents of positive psychology. He is a writer and lecturer and author of the book Choose the Life You Want (https://amzn.to/34KXuUX). He also offers a course to become a certified happiness trainer.
You can learn more here: https://www.happinessstudies.academy/
This Week's Sponsors
-Native. For 20% off your first purchase of Native deodorant go to www.nativedeodorant.com and use promo code: SYSK 
-Daily Harvest. For $25 off your first box go to www.dailyharvest.com and use promo code: something
-Babbel. To learn a language go to www.Babbel.com and get a whole year of access to Babbel for as low as $3.50 a month!
-SimpliSafe. Get free shipping and a money back guarantee go to www.SimpliSafe.com/something
-LinkedIn. For $50 off you first job post, go to www.LinkedIn.com/podcast