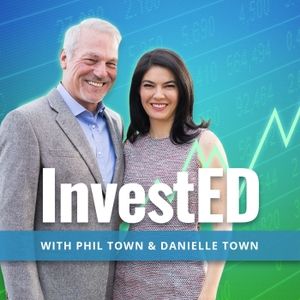 Have you ever cloned another investor? As the name implies, cloning refers to the strategy of following or copying the ideas of famous investors or fund managers. Most investors believe this is an ethical strategy, and Rule #1 investors actually take advantage of the fact that we can clone or follow expert investors. 
This idea of cloning goes all the way back to when Warren Buffett first started watching Ben Graham's investing strategies, and other investing gurus openly stating that they cloned other great investors that came before them.
Mohnish Pabrai, for instance, is one of the more successful investors out there. He is a shameless cloner and follower of Warren Buffett and Charlie Munger. In fact, Pabrai once famously stated that "Thou shall be a shameless cloner." 
Although, the best investors in the world know that cloning is only an efficient strategy when you do your own research on top of that. But what tools will help you successfully clone experts?
One of the most popular tools which I discuss today is Dataroma, to track stock picks and portfolios of legendary value investors such as Warren Buffett. The data is consolidated, categorized and presented in an easily accessible format.
What you should look out for while analyzing investors in these tools is how many stocks they own. If an investor owns less than 20 companies, for example, they're almost certainly a Rule #1-style investor. Only clone investors with this characteristic—investors who stick to a few stocks and are passionate about those companies. Because this means they're putting in 5% of their portfolio on average into one business, which is a scary thought for the vast majority of people who manage money. They don't want to get committed to anything because they don't have that level of certainty, and they're not doing that kind of research. 
This week, I discuss these tools and the process of cloning in-depth, and discuss why this could be an effective strategy if done correctly. 
Learn more about finding quality stocks to invest in with my Four Ms for Successful Investing Guide. Click here to download: https://bit.ly/39fTzUK
Learn more about your ad choices. Visit megaphone.fm/adchoices