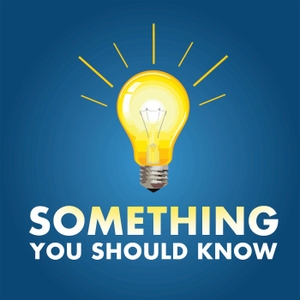 How to Create More Special Moments in Life & The Problem with Trying to Be Being Perfect
07.18.2019 - By Something You Should Know
I suspect every parent wonders how they will be remembered in their child's mind. What kind of parents do your kids think you were? This episode begins with a look at what children tend to remember most about mom and dad. https://time.com/4097995/parenting-kids-remember/
Some moments stand out in your life while many other moments are a blur or have long been forgotten. So what makes that special moments so special? And once you know that can you create more of them? Dan Heath joins me to explore that question. Dan is co-author of the book, The Power of Moments: Why Certain Experiences Have Extraordinary Impact (http://amzn.to/2yY3fOH)
Are you a worrier? Worriers are often told not to worry because supposedly, it doesn't help. Well maybe it does. Listen as I discuss some interesting research that shows how all that worrying can really pay off. http://www.purewow.com/wellness/worrying-and-intelligence
Being a perfectionist must be frustrating since it is impossible for humans to be perfect. Still, a lot of people strive for perfection in an imperfect world and it causes a lot of problems. If you are a perfectionist or know one, listen as I speak with clinical psychologist Dr. Elizabeth Lombardo author of the book, Better Than Perfect: 7 Strategies to Crush Your Inner Critic and Create a Life You Love (https://amzn.to/32tNfDb). 
This Week's Sponsors
-Omax Health. For 50% off your first box of Omax Sleep and Stress Remedy with CBD plus free shipping go to www.Omax Health.com and use the promo code: SYSK 
-SimpliSafe. For a 60 day risk-free trial and free shipping, go to www.SimpliSafe.com/something
-Dashlane. For a 30 day free trial plus 10% off Dashlane Premium go to www.Dashlane.com/SYSK
-Stroke of Genius Podcast. Subscribe to Stroke of Genius on Apple Podcasts, at www.ipoef.org, or your favorite podcast platform.