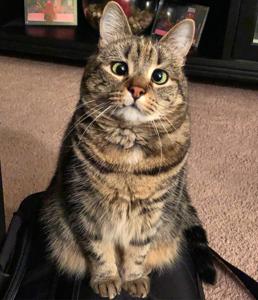 How to Do Real Estate Marketing in 2019 | First in Line Q&A
04.08.2019 - By GaryVee
There's a reason why real estate gets hit the hardest during a recession:
Everyone is focused on short term sales over brand.
That's why I genuinely believe I'd dominate if I decided to start a brokerage. I would take lower commissions, build brand, and win in the long term.
In this Q&A, I answer a lot of questions from real estate agents at Agent2021 about how to leverage social media to sell real estate in 2019!
—
If you haven't joined my #FirstInLine community, you need to jump on it ASAP! By joining #FirstInLine, my messaging program, you get details on exclusive giveaways that I'm doing, updates regarding my keynotes/conferences, and more ;) You can join here:
https://garyvee.com/JoinFIL
Thank you for watching this video. I hope that you keep up with the daily videos I post on the channel, subscribe, and share your learnings with those that need to hear it. Your comments are my oxygen, so please take a second and say 'Hey' ;).
—
Get my newest shoe here:
https://garyvee.com/GaryVee003
—
Follow my journey as an #entrepreneur here:
https://www.youtube.com/playlist?list=PLfA33-E9P7FA-A72QKBw3noWuQbaVXqSD
—
► Subscribe to my channel here: http://www.youtube.com/subscription_center?add_user=GaryVaynerchuk
►Check out my second channel here:
http://www.youtube.com/garyveearchives
—
Gary Vaynerchuk is the chairman of VaynerX, a modern-day media and communications holding company and the active CEO of VaynerMedia, a full-service advertising agency servicing Fortune 100 clients across the company's 4 locations.
In addition to VaynerMedia, VaynerX also includes Gallery Media Group, which houses women's lifestyle brand PureWow and men's lifestyle brand ONE37pm. In addition to running VaynerMedia, Gary also serves as a partner in the athlete representation agency VaynerSports, cannabis-focused branding and marketing agency Green Street and restaurant reservations app Resy.
Gary is a board/advisory member of Ad Council and Pencils of Promise, and is a longtime Well Member of Charity:Water.
Gary is a highly sought after public speaker, a 5-time New York Times bestselling author, as well as a prolific angel investor with early investments in companies such as Facebook, Twitter, Tumblr, Venmo, and Uber.
Gary is currently the subject of DailyVee, an online documentary series highlighting what it's like to be a CEO and public figure in today's digital world, as well the host of The GaryVee Audio Experience, a top 100 global podcast, and host of #AskGaryVee, a business and advice Q&A show which can be found on both YouTube and Facebook.
Gary also appeared as judge in Apple's first original series "Planet of the Apps" alongside Gwyneth Paltrow, Jessica Alba and Will.i.am.
—
Check out my Alexa skill!:
http://garyvee.com/garyvee365
—
Follow Me Online Here:
2nd YouTube: http://www.youtube.com/garyveearchives
Instagram: http://instagram.com/garyvee
Facebook: http://facebook.com/gary
Facebook Watch: http://facebook.com/garyvee
LinkedIn: https://www.linkedin.com/in/garyvaynerchuk/
Snapchat: http://snapchat.com/add/garyvee
Website: http://garyvaynerchuk.com
Soundcloud: http://soundcloud.com/garyvee/
Twitter: http://twitter.com/garyvee
Medium: http://medium.com/@garyvee
Podcast: http://garyvaynerchuk.com/podcast
Wine Library: http://winelibrary.com
Official Merchandise: http://garyveeshop.com
Subscribe to my VIP Newsletter for exclusive content and weekly giveaways here: http://garyvee.com/GARYVIP