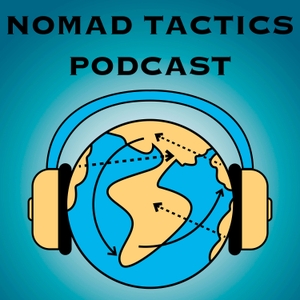 In this episode B and Jack discuss the danger of being secretly recorded and how to spot a hidden camera. They go over 4 ways to find a disguised lens as well as the specifics of dealing with them.
Time stamp:Place within the system [3:08]How to find Airbnb hidden cameras [4:34]What to do if you find Airbnb hidden cameras? [12:15]Show summary, resources, and transcript: nomadtactics.com/012 Follow us on social media: nomadtactics.com/social
For an overview of our Digital Nomad Life System: nomadtactics.com/002 Disclaimer: Please be aware that any information you may find in Nomad Tactics may be inaccurate, misleading, dangerous, addictive, unethical, or illegal. All the information available in Nomad Tactics is for information purposes only. If you decide to apply any of the information provided on this website, directly or indirectly, be aware that you are using it at your own risk.