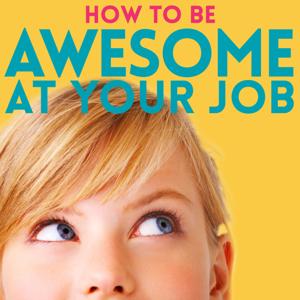 Kwame Christian lays out his three-step framework for masterfully handling difficult conversations around race and other sensitive issues at work. 
— YOU'LL LEARN — 
1) Why we struggle when discussing race 
2) How discussing race enriches workplaces 
3) A powerful three-step framework for any difficult conversation 
Subscribe or visit AwesomeAtYourJob.com/ep798 for clickable versions of the links below. 
— ABOUT KWAME — 
Kwame Christian is a best-selling author, business lawyer and CEO of the American Negotiation Institute (ANI). Following the viral success of his TedxDayton talk, Kwame released his best-seller Finding Confidence in Conflict: How to Negotiate Anything and Live Your Best Life in 2018. He's also a regular Contributor for Forbes and the host of the number one negotiation podcast in the world, Negotiate Anything - which currently has over 5 million downloads worldwide. Under Kwame's leadership, ANI has coached and trained several Fortune 500 companies on applying the fundamentals of negotiation to corporate success. 
Kwame was the recipient of the John Glenn College of Public Affairs Young Alumni Achievement Award in 2020 and the Moritz College of Law Outstanding Recent Alumnus Award 2021. He is the only person in the history of The Ohio State University to win alumni awards in consecutive years from the law school and the masters of public affairs program. That said, Kwame's proudest achievement is his family. He's married to Dr. Whitney Christian, and they have two lovely sons, Kai and Dominic. 
• Book: How to Have Difficult Conversations About Race: Practical Tools for Necessary Change in the Workplace and Beyond 
• Book: Finding Confidence in Conflict: How to Negotiate Anything and Live Your Best Life 
• Podcast: Negotiate Anything 
• Podcast: Negotiate Real Change 
• Website: American Negotiation Institute 
— RESOURCES MENTIONED IN THE SHOW — 
• Book: "How to Be an Antiracist" by Ibram X. Kendi 
• Book: "How to Stop Losing Your Sh*t with Your Kids: A Practical Guide to Becoming a Calmer, Happier Parent" by Carla Naumburg 
• Book: "I Hear You: The Surprisingly Simple Skill Behind Extraordinary Relationships" by Michael Sorensen 
• Past episode: 693: Building Better Relationships through Validation with Michael Sorensen 
See Privacy Policy at https://art19.com/privacy and California Privacy Notice at https://art19.com/privacy#do-not-sell-my-info.