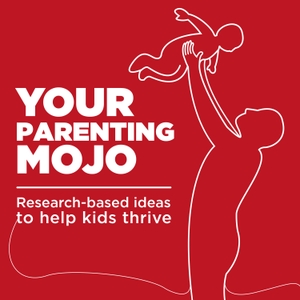 Many of us haven't been in each other's homes for a while now, but pretty soon we'll be getting together inside again. And our children will be heading inside, in their friends' houses.
People store guns inside.
Are you certain that nobody owns a gun in any of the places your child plays?
If they do own a gun, are you certain they store it safely?
If not, you need to ask.
That's one issue we discuss in this interview with Dr. Nina Agrawal, a board-certified pediatrician who has expertise in violence against children. She co-founded the Gun Safety Committee for the American Academy of Pediatrics in New York State, and is leading the Gun Violence Prevention Task Force for the American Medical Women's Association.
Another issue is the gun violence that is primarily faced by children of color, which turns out to affect a far greater number of children.
And how is this all linked to the Peloton recall? You'll have to listen in to find out...
Jump to highlights here:
(01:00) Indoor playdates are ramping up...will your child be safe?
(02:29) Introducing Dr. Nina Agrawal, pediatrician and co-founder of the American Academy of Pediatrics' Gun Safety Committee in New York State
(02:58) Understanding how big is the scope of gun violence against children
(06:15) The Dickey Amendment: Explaining the massive lack of data and research on gun violence and safety
(11:24) The ways that gun violence affects children that we might not expect
(12:32) "I get woken up at night to the sound of gunshots."
(17:09) The racial disparity in how children are affected by gun violence
(20:46) More people purchased guns in 2020, and there are more first-time owners too
(23:39) The statistical likelihood of children coming to harm if they live with a firearm in their household
(27:00) Just telling kids not to touch guns doesn't work (even if you think of your child as one who is 'sensible,' and you've talked with them about gun safety)
(30:45) The Asking Saves Kids Campaign helps to keep kids safer
(33:06) The surprising link between children involved in gun violence and the Peloton treadmill recall
(36:07) In American culture, banning all guns can't be the answer
(40:52) Effective Child Access Laws
(41:45) How to create safer environments for children through building communities
[accordion]
[accordion-item title="Click here to read the full transcript"]
Jen Lumanlan 00:02
Hi, I'm Jen and I host the Your Parenting Mojo Podcast.
Jen Lumanlan 00:06
We all want her children to lead fulfilling lives, but it can be so hard to keep up with the latest scientific research on child development and figure out whether and how to incorporate it into our own approach to parenting. Here at Your Parenting Mojo, I do the work for you by critically examining strategies and tools related to parenting and child development that are grounded in scientific research on principles of respectful parenting. If you'd like to be notified when new episodes are released, and get a free guide called 13 Reasons Why Your Child Won't Listen To You and What To Do About Each One, just head over to YourParentingMojo.com/SUBSCRIBE. You can also continue the conversation about the show with other listeners in the Your Parenting Mojo Facebook group. I do hope you'll join us.
Jen Lumanlan 01:00
Hello, and welcome to the Your Parenting Mojo Podcast. And today we're going to discuss a topic that I think is about to come into parents' consciousness in a way that it really hasn't as much over the last year. And for some of us, that's a result of our privilege. And I was reflecting that as vaccinations for children become more available, we're probably going to start moving towards indoor play dates without parents being around because when my daughter went into when we went into sort of lockdown, she was young enough that