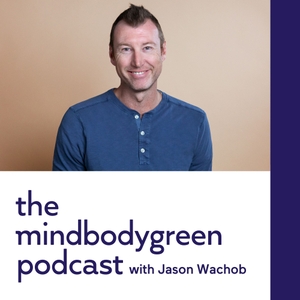 Caroline Leaf, Ph.D.: "We spend between half to three quarters of our day in our minds time traveling between the past, present, and future." 
Leaf, a cognitive neuroscientist and communication pathologist, joins mbg co-CEO, Jason Wachob, to discuss how to increase your mental fitness, plus:
*How to measure your personal formula for happiness*
*Why millennials are more prone to anxiety*
*Why it doesn't actually take three weeks to form a habit*
*How to tap into your mind's optimism bias*
*Why you're never really living in the present moment*
Don't forget to use the code HEMP25 for 25% off your first month subscription of mbg's hemp multi+. Our formula combines European Union Certified Organic hemp oil with vitamin D and other potent botanicals to help support a sense of calm and wellbeing—without getting you high. To learn more about the supplement Jason swears by to wind down, visit mindbodygreen.com/hemp25.
Enjoy this episode! Whether it's an article or podcast, we want to know what we can do to help here at mindbodygreen. Let us know at: [email protected]
Referenced in the episode:
-Leaf's book, Cleaning Up Your Mental Mess.
-mbg Podcast episode #237, with Leaf.
-Leaf's clinical trial on mind management with millennials.
-mbg article on Leaf's 5-step mind management process.