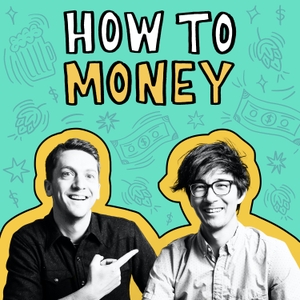 How to Money
By iHeartRadio
What's How to Money about?
Joel and Matt are best friends who love craft beer and talking about money! Joel has spent the past decade working as a producer for consumer advocate (and money genius) Clark Howard, while Matt has taken the entrepreneurial route and started a small photography business. They both have growing families and a small portfolio of investment properties in Atlanta. They both love finding interesting ways to cut costs and save for the future – and, of course, they enjoy drinking delicious beer along the way. While finding creative ways to save money is practically their pastime, Joel and Matt still strive to live a rich life in the areas that matter.
They're no Ira Glass, Mr. Money Mustache, or Tim Ferriss; but that's why Pour, Not Poor was started – to tell money stories that matter with a touch of self-experimentation! Joel and Matt believe that when you decide to handle the money you have in a purposeful, thoughtful way that works for your lifestyle, you can really start living a rich life.