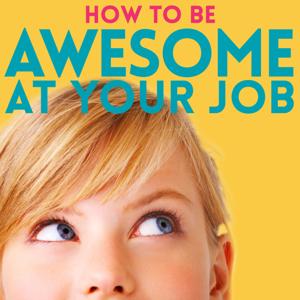 Selena Rezvani reveals why self-advocacy is critical for success–and how to do it effectively. 
— YOU'LL LEARN — 
1) How to turn a "vague no" into something you can use 
2) The LARA framework for when you're faced with a no 
3) How to know when it's time to stop pushing 
Subscribe or visit AwesomeAtYourJob.com/ep776 for clickable versions of the links below. 
— ABOUT SELENA — 
Selena Rezvani's mission is to help professionals stand up for themselves at work and advocate for their needs. She's the author of 2 leadership books, the bestseller Pushback and The Next Generation of Women Leaders. 
Selena addresses thousands of professionals each year and has been featured in TEDx, Oprah.com, Inc., Todayshow.com, and NPR. Today she's a columnist for NBC News Know Your Value. Selena is based in Philadelphia where she lives with her husband Geoff and 9 year old boy-girl twins.  
• Book: Pushback: How Smart Women Ask--and Stand Up--for What They Want  
• Website: SelenaRezvani.com  
— RESOURCES MENTIONED IN THE SHOW — 
• Study: Enclothed Cognition by Adam Galinsky and Hajo Adam 
• Previous episode: 282: How to Manage Your Attention and Your Priorities with Neen James  
• Previous Episode: 327: Unclog Your Brain through Unfocusing with Dr. Srini Pillay 
See Privacy Policy at https://art19.com/privacy and California Privacy Notice at https://art19.com/privacy#do-not-sell-my-info.