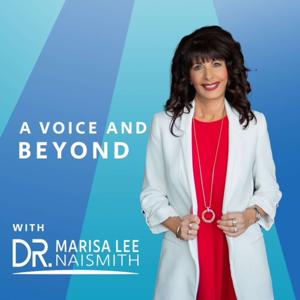 Do you go through each day constantly feeling overwhelmed and you don't know why? Overwhelm in your life can be caused by external factors, such as traumatic life experiences that you cannot predict or prevent. However, your overwhelm may be coming from behaviours that are absolutely within your control and by making some simple changes, you have the power to eliminate overwhelm from your life. In this episode, we will break down the five bad habits, that you may be guilty of, that are leaving you in a chronic state of self-inflicted overwhelm and ultimately impact your ability to think and act rationally.
In this Episode
00:58 - Introduction 02:37 - Overwhelm: Identifying the bad habits  04:24 - One: Stop being a YES person 12:33 - Two: Stop living in chaos 16:35 - Three: Don't believe everything you tell yourself 23:18 - Four: Holding onto the past 27:52 - Five: Stressing about the future 30:27 - Conclusion
For more go to https://drmarisaleenaismith.com/16
Like this episode? Please leave a review here - even one sentence helps!
Follow me on Instagram.How to Live Your Best Life Now! Listen to the Good Life Project Podcast.
Insights, ideas & stories from leading voices and experts that help you live a good life.
Listen on: Apple Podcasts   Spotify