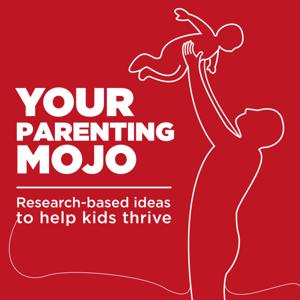 Sugar has a bad name these days - much like fat did back in the 1990s.  "Research shows" that it's addictive...that it shrinks your brain...that it's likely to lead to all kinds of health problems.
But will it really?
I interviewed Dr. Michael Goran, author of the recent book Sugarproof: The Hidden Dangers of Sugar that are Putting Your Child's Health at Risk and What You Can Do.  This is a pretty alarming title, and I was interested to dig into the research behind the book as a continuation of our exploration of topics related to parenting and food.  It turns out that yes, there's a lot of research on this topic. And a lot of it supports the idea that sugar may be harmful to children...but the case wasn't nearly as clear-cut as I'd imagined it would be.
In this episode we discuss the research on which the book is based, and what practical steps parents can take to reduce their child's sugar intake if they decide they want to do that.
Dr. Michael Goran's Book:
Sugarproof: Protect Your Family from the Hidden Dangers of Excess Sugar with Simple Everyday Fixes (Affiliate link).
 
References:
Bayol, S.A., Farrington, S.J., & Stickland, N.C. (2007). A maternal 'junk food' diet in pregnancy and lactation promotes an exacerbated taste for 'junk food' and a greater propensity for obesity in rat offspring. British Journal of Nutrition 98, 843-851.
Cohen, J.F.W., Rifas-Shiman, S.L., Young, J., & Oken, E. (2018). Associations of prenatal and child sugar intake with child cognition. American Journal of Preventive Medicine 54(6), 727-735.
Davis, J.N., Whaley, S.E., & Goran, M.I. (2012). Effects of breastfeeding and low sugar-sweetened beverage intake on obesity prevalence in Hispanic toddlers. The American Journal of Clinical Nutrition 95(1), 3-8.
DeBoer, M.D., Scharf, R.J., & Demmer, R.T. (2013). Sugar-sweetened beverages and weight gain in 2- to 5-year-old children. Pediatrics 132(3), 413-420.
Francis, H.M., & Stevenson, R.J. (2011). Higher reported saturated fat and refined sugar intake is associated with reduced hippocampal-dependent memory and sensitivity to interoceptive signals. Behavioral Neuroscience 125(6), 943-955.
Goldman, J.A., Lerman, R.H., Contois, J.H., & Utall, J.N. (1986). Behavioral effects of sucrose on preschool children. Journal of Abnormal Child Psychology 14(4), 565-577.
Grossman, A., & Grossman, E. (2017). Blood pressure control in type 2 diabetic patients. Cardiovascular Diabetology 16, article 3.
Jensen, T., Abdelmalek, M.F., Sullivan, S., Lanaspa, M.A., Diehl, A.M., & Johnson, R.J. (2018). Fructose and sugar: A major mediator of non-alcoholic fatty liver disease. Journal of Hepatology 68(5), 1063-1075.
Jung, S.W., Kim, S-M., Kim, Y.G., Lee, S-H., & Moon, J-Y. (2020). Uric acid and inflammation in kidney disease. American Journal of Physiology – Renal Physiology 318(6), F1327-F1340.
Lago, R.M. (2007), Singh, P.P., & Nesto, R.W. (3007). Diabetes and hypertension. Nature Clinical Practice Endocrinology & Metabolism 3, 667.
Luo, S., Monterosso, J.R., Sarpelleh, K., & Page, K.A. (2015). Differential effects of fructose versus glucose on brain and appetite responses to food cues and decisions for food rewards.  Proceedings of the National Academy of Sciences 112(20), 6509-6514.
Noble, E.E., Hsu, T.M., Liang, J., & Kanoski, S.E. (2019). Early life sugar consumption has long-term negative effects on memory function in male rats. Nutritional Neuroscience 22(4), 273-283.
O'Reilly, G.A., Belcher, B.R., Davis, J.N., Martinez, L.T., Huh, J., Antunez-Castillo, L.,