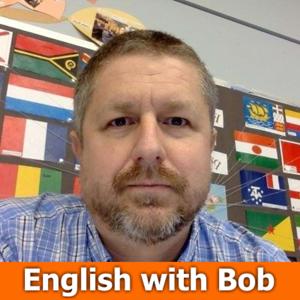 In this English lesson I'll help you learn to talk about the position and place of things. I'm sure you've already learned some of these English words and phrases, but I'm sure some will be new as well. Either way, a bit of review is always good isn't it?
I'll use cups in this free English class to talk about words and phrases like: above, below, to the right of, to the left of, in the middle, in between, and many more words and phrases to talk about position and place.
Sometimes someone will tell you to go and get something. They might describe where the thing is located. They might use a sentence like this, "Go and get the hammer from the shed. It is on the shelf to the left of the saw, and above the shelf with the nails on it." In order to follow their directions, you would need to understand the words I'm going to teach you!
I hope you enjoy this English lesson about position and place!
Note: This is the audio portion of a Youtube English lesson which you can watch right here: https://www.youtube.com/watch?v=oIpc2qzZ4IM or find by searching Youtube for, "Bob the Canadian Position"
Support the show (https://www.patreon.com/bobthecanadian)