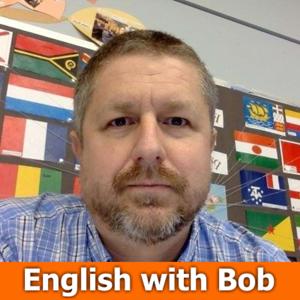 In this English lesson I'll help you learn how to talk about the future in a number of different ways. I'm sure you already know the English tenses like, "I am going to..." and "I will..." so in this video I'll teach you more advanced ways to talk about things you are going to do in the future.
I'm sure there are things that you are excited about that you are doing next week, next month, or next year. I'm sure you have goals, dreams, and hopes for the future. It is fun to be able to explain to someone in English how you feel about those things. That's what this free English class is all about.
In this English lesson you'll learn phrases like, "I hope to...", "I dream of a day...", "Someday I would like to..." and more!
I hope you enjoy this English lesson about talking about your hopes, dreams, and goals!
Note: This is the audio portion of a Youtube English lesson which you can watch right here: https://www.youtube.com/watch?v=JS9KpbF_804 or find by searching Youtube for, "Bob the Canadian Goals and Dreams"
Support the show (https://www.patreon.com/bobthecanadian)