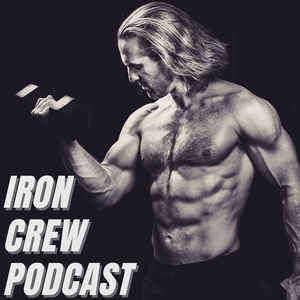 How to Toughen the Mind, Exercises to Improve Grip Strength, Ways to Identify the Source of Shoulder Impingement, & More
12.09.2020 - By Iron Crew Podcast
Danny shares his tips on how he stays mentally tough by intentionally depriving himself of life's luxuries. He also discusses the psychology of why we sometimes underestimate our own accomplishments and capabilities.
He then answers listener questions…
1. How do you fix shoulder impingement?
2. I have pain in my inner thigh when doing certain movements, what should I do to fix it?
3. What is the best way to improve grip strength?