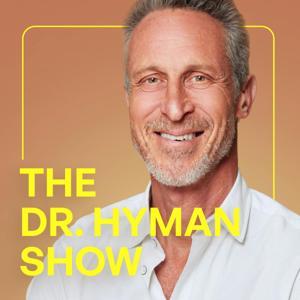 This episode is brought to you by Rupa Health and Paleovalley.   Globally, the rate of chronic disease is double the rate of infectious disease. The single most important thing you can do every day to reduce your risk of chronic disease and change your biology is choose the right foods. What you put on the end of your fork matters, as food works with all seven of our body systems for optimal function, and it contains phytochemicals critical to our evolution that helps us achieve optimal health.
In this episode of my Masterclass series, I am interviewed by my good friend and podcast host Dhru Purohit about what foods will help you live longer and how food affects every single body function, and we even answer some questions from our community.
Dhru Purohit is a podcast host, serial entrepreneur, and investor in the health and wellness industry. His podcast, The Dhru Purohit Podcast, is a top-50 global health podcast with over 30 million unique downloads. His interviews focus on the inner workings of the brain and the body and feature the brightest minds in wellness, medicine, and mindset.
This episode is brought to you by Rupa Health and Paleovalley.   Rupa Health is a place where Functional Medicine practitioners can access more than 2,000 specialty lab tests from over 20 labs like DUTCH, Vibrant America, Genova, and Great Plains. You can check out a free, live demo with a Q&A; or create an account at RupaHealth.com.   Paleovalley is offering my listeners 15% off their entire first order. Just go to paleovalley.com/hyman to check out all their clean Paleo products and take advantage of this deal.   In this episode, we discuss (audio version / Apple Subscriber version):
The most important foods for longevity (4:45 / 1:30) How food affects all the systems in your body (10:09 / 6:35) The astounding amount of chronic disease and death attributed to food and diet (19:14 / 15:41) Why the conventional medicine approach overlooks nutrition (21:42 / 18:03) Questions from my community on bitter foods and avoiding cancer (30:19 / 26:53) 
Mentioned in this episode: Food As Medicine PDF Shopping Guide Nourishment by Fred Provenza See acast.com/privacy for privacy and opt-out information.