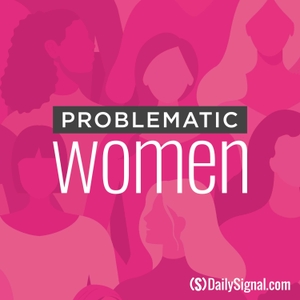 How 1 Woman Took on the Soviet Union in Afghanistan
12.03.2020 - By Problematic Women
Joanne Herring, a longtime political activist and philanthropist, deserves a great deal of credit for helping break the back of the Soviet Union in Afghanistan in the 1980s. 
Herring, who became politically engaged in the Middle East in the 1970s, saw that the Soviet Union was seeking to take over Afghanistan to ultimately gain control of the Strait of Hormuz, the passage today for one-fifth of the world's crude oil exports.
Today, Herring joins the show to share how she and the late Rep. Charlie Wilson, D-Texas, worked together to get the Afghan people the resources they needed to defeat the USSR and move America one giant step closer to winning the Cold War. 
Herring also discusses her philanthropic work in Afghanistan, which she calls Marshall Plan Charities, and how one Afghan village was revitalized by empowering the people with the tools they needed to survive.  
Plus, we break down what you need to know about former Vice President Joe Biden's female press team and what the media missed about President Donald Trump's powerful female leadership team.
And as always, we'll be crowning our "Problematic Woman of the Week."
Enjoy the show! See acast.com/privacy for privacy and opt-out information.