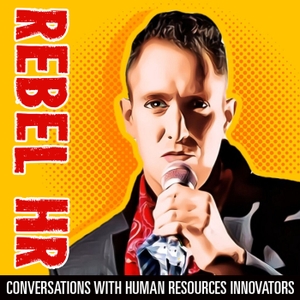 Rishon Blumberg and Michael Solomon are our guests this week- they founded 10x Management, the first of it's kind tech talent agency, and are thought leaders on the Talent Economy and the Future of Work. They've been featured everywhere from The New Yorker and CNN to Last Week Tonight with John Oliver, and most recently published their first book, Game Changer: How To Be 10x in the Talent Economy (HarperCollins Leadership).
Rishon is, first and foremost, an entrepreneur. It's what he studied — graduating from the Wharton School of Business with a degree in entrepreneurial management in 1994.
It's what he's lived and it's what he loves. For more than 20 years, he's harnessed that spirit to create and lead successful organizations based in tech, entertainment, and the nonprofit sphere
— finding new solutions to long-standing and emerging challenges.
Michael Solomon is ​an established ​entrepreneur with a strong desire to help people, a sharp eye for business, and a desire to make a difference. The four organizations he's helped found — for­-profit and nonprofit alike — share a common goal of improving people's lives. He has a passion for personal and professional growth and views optimizing himself and all that he works on as a personal mission.
https://www.harpercollinsleadership.com/game-changer/
https://www.10xmanagement.com/
https://twitter.com/10xmgmt
https://www.linkedin.com/company/10x-management
Lifestyle Calculator:  https://10xascend.com/calculator/
Rebel HR is a podcast for HR professionals and leaders of people who are ready to make some disruption in the world of work.
Subscribe today on your favorite podcast player!   We'll be discussing topics that are disruptive to the world of work and talk about new and different ways to approach solving those problems.
Follow Rebel HR Podcast at:
www.rebelhumanresources.com
https://twitter.com/rebelhrguy
https://www.facebook.com/rebelhrpodcast
www.kyleroed.com
https://www.linkedin.com/in/kyle-roed/
We love to hear from our listeners!  Send us questions or comments at [email protected]
Rebel On, HR Rebels! Support the show (https://www.patreon.com/rebelhumanresources)