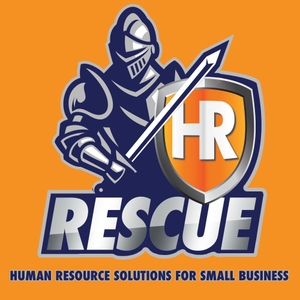 Transcript:
Jenni Stone: Hey, everybody I'm Jenni Stone and you're listening to Season 7, Episode 14 of HR Rescue. If this is your first time listening, welcome. The HR Rescue podcast provides business owners, new HR professionals, and HR Department of One with solutions and guidance on some of the most common HR issues. You can find us at hr-rescue.com. Come back often and feel free to add the podcast to your favorite RSS feed or iTunes. All links are in the show notes. Now, let's get into todays episode.
As a direct result of the COVID-19 nation-wide lockdowns, telework has become the norm and workflow has been disrupted. Distance–the new necessity. And this has expanded to include the need for virtual recruitment tools when travel is no longer an option, and social distancing is the new norm.
Organizations who are committed to hiring the best talent and building a diverse workforce, should be considering candidate experience and how to make the recruitment process more accessible to all variations of candidates – including those with disabilities.
In 2019, the U.S. Bureau of Labor Statistics reported 19.3 percent of persons with a disability were employed. In contrast, the employment-population ratio for persons without a disability was 66.3 percent., and many of those who are unemployed face a number of different barriers when it comes to securing a new role.
One of the issues is a lack of relevant assistive technology.
Today we'll be talking with Becky Copeland from VTC Secure about SOLVES HIRES, a fully accessible Video, Voice, and Real-Time Text Communications Platform designed specifically for recruiting, AND gives your organization the ability to add on and provide Speech to Text for the Hard of Hearing, an interpreter for the Deaf or live translation of 120 languages/dialects.
Becky's professional journey has been a unique mix of corporate and community related experiences across a wide range of healthcare, medical, educational, marketing and technology services. She started VTCSecure in August 2015 and as CEO manages all aspects of operations, including administration, HR, Finance and Marketing as well as managing technical development and sprints. She also enjoys working directly with new customers working together to set up new accessible services.
Her advocacy for the Deaf community has led her to actively collaborate with both profit and non-profits organizations in her career. Becky's extensive portfolio in this field has includes organizing educational and outreach events, building an interactive online presence, developing and managing appropriate programs for patients, and procuring funding and other resources, for the deaf and hard of hearing communities.
Jenni: So that's a lot, welcome, Becky!
Becky: Thank you! Thank you for having me. There was a very extensive bio there. I appreciate it.
Jenni: It's very hard to trim down BIOS these days because I want to make sure everybody knows everything about you for sure. So now that I've given a little overview of this of Solves Hires and a little overview of you were just going to jump right into some questions.
Jenni: So start off with, I know that there's a lot of video interviewing platforms out there, and that's not what we're talking about here. This is something completely different. So what makes SOLVES HIRES different than what's out there now.
Becky: I think the big thing that makes it different is because why we developed it and how we developed it. Were a company that actually builds technology for people with disabilities. So that's the arena that we came from. We originally built SOLVES HIRES for some of our partners where the only thing they do is help provide people with disabilities, jobs.
Becky: So we built an online live career fair specifically for those customers. In doing that, once COVID hits travel has stopped. You know people around trying to hire back at an extremely large rate, we realized that...