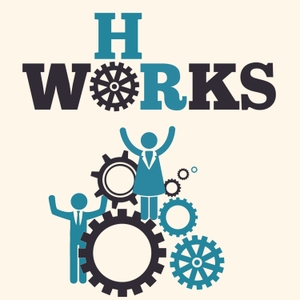 Guest: Karen Crone, CHRO at Paycor.
Employers often recognize employees' work milestones, but what about their life milestones? When organizations recognize life milestones, it shows they care about employees beyond their capacity as a worker. Today I am happy to share a few minutes of my recent interview with Karen Crone, CHRO at Paycor (https://www.paycor.com/) about this and other topics. If you enjoy this episode, make sure to check back next Thursday, May 6th when I'll release the rest of the episode on our "Faces of HR" (https://hrdailyadvisor.blr.com/category/faces-of-hr/) column.
Also, we are now releasing a new longer episode every Tuesday and one of these shorter episodes every Friday, so make sure to tune twice a week for more great HR-related episodes.
Remember you can always follow us on Twitter at @HRWorksPodcast (https://bit.ly/3l0dzP3), and we are also now available on Spotify (http://spoti.fi/3t8of13) and Audible (http://adbl.co/30uhdaq).