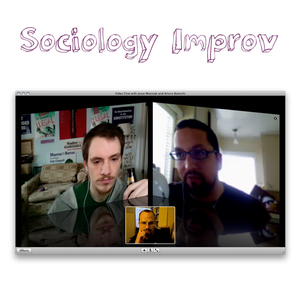 [1]This episode we start with a discussion of violent protests prompted by a question from a listener (Which is great! Send more!). We then talk about Twitter, hashtags, Gmail, and passwords before moving on to a discussion about education and universal preschool.
Links from this episode:
Hacked! [2]
xkcd: Password Strength [3]
How passwords are cracked [4]
MySpace passwords [5]
Universal Preschool [6]
Douglas Downey on Office Hours [7]
Huffduffer [8]
Mike and Tom Eat Snacks [9]
Jeremiah [10]
Regular Show [11]
Adventure Time [12]
Download Improv #36 [13]!
[1] https://thesocietypages.org/improv/files/2012/05/album-art-ep36.jpg
[2] http://www.theatlantic.com/magazine/archive/2011/11/hacked/8673/
[3] http://xkcd.com/936/
[4] http://en.wikipedia.org/wiki/Password_cracking
[5] http://www.the-interweb.com/serendipity/index.php?/archives/94-A-brief-analysis-of-40,000-leaked-MySpace-passwords.html
[6] http://m.good.is/post/big-idea-universal-pre-k-to-teach-children-and-create-jobs
[7] https://thesocietypages.org/officehours/2010/06/02/education-and-equality/
[8] http://huffduffer.com
[9] http://soundcloud.com/matescast
[10] http://en.wikipedia.org/wiki/Jeremiah_(TV_series)
[11] http://www.cartoonnetwork.com/tv_shows/regularshow/index.html
[12] http://www.cartoonnetwork.com/tv_shows/adventuretime/index.html
[13] http://files.thesocietypages.org/downloads/socimprov36.mp3