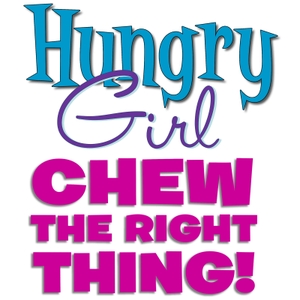 Hungry Girl: Chew the Right Thing!
By Lisa Lillien
What's Hungry Girl: Chew the Right Thing! about?
Lisa Lillien (a.k.a. Hungry Girl) is a New York Times bestselling author and the creator of the Hungry Girl brand. She is the founder of hungry-girl.com (www.hungry-girl.com), the free daily email service that entertains and informs hungry people everywhere. A self-proclaimed "mad scientist" in the kitchen, Lisa dishes out healthy recipes (easy & delicious ones!), tips & tricks, supermarket finds, and survival guides for real-world eating situations. She considers herself a "foodologist," not because she has some kind of fancy degree, but because she is obsessed with food –– how wonderful it is, and how much of it she can eat and still fit into her pants. Now, Lisa is taking her taste buds to the airwaves with her BRAND-NEW podcast... Hungry Girl: Chew The Right Thing!