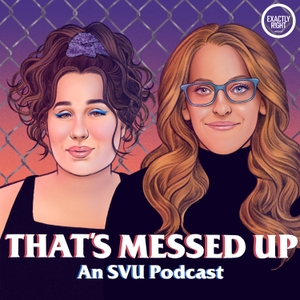 Join Kara and Liza as they recap "Hunting Ground" (Season 13, Episode 15), discuss the heinous crimes of The Butcher Baker (Robert Hansen), and interview actress Emily Kinney. 
SOURCES:
NY Times
The FBI Files
Alaska Dispatch
Wikipedia - 1
Wikipedia - 2
WHAT WOULD SISTER PEG DO:
Porn Work: Sex, Labor, and Late Capitalism by Heather Berg - https://www.amazon.com/dp/B08HGTGG4X/ref=dp-kindle-redirect?_encoding=UTF8&btkr=1
Hacking//Hustling - https://hackinghustling.org/
Next week's episode will be "Fault" (Season 7, Episode 19). 
See omnystudio.com/listener for privacy information.