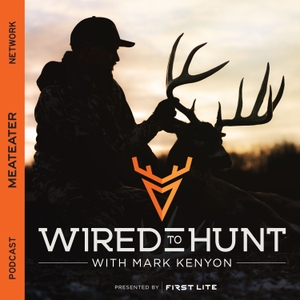 Today on the show I'm joined by legendary whitetail bow hunter Andrae D'Acquisto for a followup to our previous conversation this summer and this time we're tackling how to hunt the whitetail rut.
Topics discussed:
My principles for rut hunting success
How Andrae's 2020 season has gone so far
How he goes about finding a buck during the last few days of October
Why the rut can be frustrating for someone hunting a single buck
The most important step to Andrae's rut success
The detail of the rut bump and dump
Setting up on funnels during the rut and why some bucks avoid them
How and why to set up off the edge of bedding areas
What to do when you see a buck locked on a doe
Overhunting or not?
What sign is valuable during the rut
How moon phase may or may not impact deer movement
Connect with Mark Kenyon and MeatEater
Mark Kenyon on Instagram , Twitter , and Facebook
MeatEater on Instagram, Facebook, Twitter, and Youtube
Shop MeatEater Merch
See omnystudio.com/listener for privacy information.