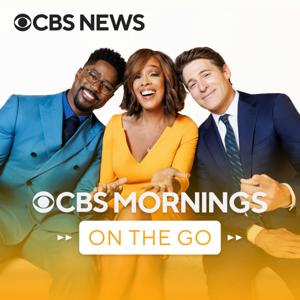 9/23: Hurricane Fiona heads toward Canada. Deadly protests break out in Iran after death of 22-year-old woman.
09.23.2022 - By CBS Mornings on the Go
Hurricane Fiona barrels toward Canada with historic rain and wind, as President Biden vows support for hard- hit Puerto Rico. Thousands try to escape Putin's orders to fight in Ukraine as the U.S. Urges stronger action against Russia. Here in the U.S., an Ohio man who stormed the Capitol on January 6th will not go to prison for his actions. This comes as Ginni Thomas, wife of Supreme Court Justice Clarence Thomas has agreed to be interviewed by the committee. A California man has been arrested and charged with interfering with a flight crew after video showed him punching a flight attendant in the back of the head, on an American Airlines flight. A record number of migrants are being apprehended at the U.S. southern border. Alex Jones uses his latest defamation trial to spread more rage and attack the families of Sandy Hook massacre victims. In Iran this morning, the army vows to quote "confront the enemies" and put down a series of deadly protests, mostly led by women.
See Privacy Policy at https://art19.com/privacy and California Privacy Notice at https://art19.com/privacy#do-not-sell-my-info.