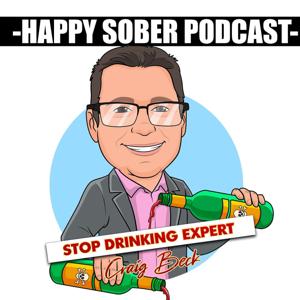 Hypnosis To Stop Drinking – Does It Work?
You may have seen people online pushing hypnosis to stop drinking and are wondering if there is any evidence to support such grand claims. I have been a master hypnotherapist for twenty years and in today's blog post and video, I hope to shed some light on the subject. Hypnotherapy appears to be recommended for practically everything: From stopping cigarette smoking, quitting drinking to weight management.
Here's a brief explanation:
The best analysis proposes that hypnotherapy is an effective resource for self-improvement. And there's a relatively straightforward reason. Hypnosis works by enabling individuals to transform and improve unconscious beliefs. Via hypnotherapy, we can reframe and upgrade outdated ideas, that stopping smoking, for example, will be hard and uncomfortable, and substitute them with brand-new, more useful presumptions.
How does Hypnotherapy work to Help Stop Drinking?
Here's an easy way to understand hypnosis: Hypnotherapy sessions create an exceptionally relaxed frame of mind, through which we circumvent the ever judging ego. Simply put, the consciousness is relaxed and prepared to be taught; the mind becomes a lot more predisposed to positive suggestion. In profoundly relaxed hypnotherapy sessions, we can bypass these robotic thoughts and feelings, and improve this thinking with fresh, more positive recommendations. Hypnotherapy works by enabling us to modify our subconscious thought processes to help us accomplish certain objectives, like quitting drinking.
Here's an illustration:
Suppose you wish to use hypnotherapy for weight reduction. Your unconscious mind has numerous ideas regarding dieting. You may immediately think: Dieting is hopeless, that you do not want to give up your favorite meals, or that you do not have time for physical exercise. These subconscious thoughts and feelings, which are formed by memories, practical experiences, and assumptions, inevitably steer our informed responses, and we do not even notice this is occurring. Simply put, our unconscious mind sets us up to fail. Think about that for a moment, if you firmly believe that quitting drinking is difficult – can you see that your subconscious is going to try and prove that belief is correct. And that holds true around a lot of our unhealthy habits, harmful self-talk, cigarette smoking, overeating, they're all heavily embedded in subconscious thought. Hypnotherapy For Alcoholism
The Power Of Hypnosis
Through hypnosis, though, we can start to change and improve these unfavorable presumptions. And that may clarify why the analysis firmly proposes