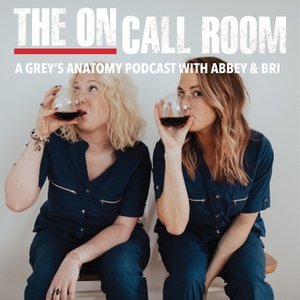 This week we have the wonderful Devanee scrubbing in, joining in the Grey's discussion!
Owen is stomping around in stairwells telling Cristina he doesn't owe her an explanation, but can't confirm or deny feelings for Teddy.
Mer is trying to get Cristina to see Owen for who he is.
Chief is dealing with, GARY CLARK, the scariest character to ever be on television.
Bailey is getting down with a CONFIDENT Ben Warren.
ALL THIS AND MORE SO GO HIT PLAY!
If you're only interested in Grey's Content hit play at 20:45.
SPONSORS:
www.thisisaday.com
Use code OnCallRoomxADAY to get 20% off your first purchase!
________________________________________________
Become a sustaining member and cohost the show! Follow the link below:
www.patreon.com/theoncallroom