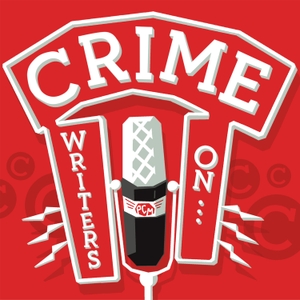 We're back with a double review. First, HBO's "I Love You, Now Die," exams the strange case of a teenager accused of ordering her boyfriend to commit suicide over text message. The documentary tells a deeper story than was presented on TV news, probing the troubled lives of both young people to offer more complex reasons Conrad Roy might have wanted to die and why Michelle Carter didn't stop him.
FOR OUR SPOILER-FREE REVIEW OF "I LOVE YOU, NOW DIE," GO TO 34:30
Next, Netflix's "Exhibit A" looks at four court cases in which questionable forensic science was used to secure otherwise shaky convictions. The documentary goes at the public's blind trust in science, giving real-life examples of how it can be misused or misinterpreted. Our discussion of "Exhibit A" was recorded in front of a live audience at the True Crime Podcast Festival in Chicago.
FOR OUR SPOILER-FREE REVIEW OF "EXHIBIT A," GO TO 1:03:32
Then in Crime of the Week: traffic cop-out.
For exclusive podcasts and more, join our group at patreon.com/partnersincrimemedia.
SPONSORS THIS EPISODE
SnapKitchen - Get started at snapkitchen.com and use promo code CRIME to save $20 a week on your first 4 weeks
TruGreen - Get your first TruGreen Mosquito Defense application for just $39.95 at TruGreen.com/crime
Rothy's - go to Rothys.com/crime to get your new favorite flats
BetterHelp - get 10% off your first month with the discount code CRIME at betterhelp.com/crime
Brooklinen – To get 10% off and free shipping use promo code CRIMEWRITERS at Brooklinen.com
Daily Harvest - Go to dailyharvest.com and enter promo code CRIME to get three free cups in your first box
http://www.crimewriterson.com/listen/nowdie
Support the show.