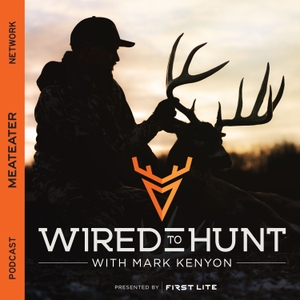 Today on the show we are tackling the topic of missing a buck and figuring out what to do next. That's exactly what happened to me last week. Let's discuss.
Topics discussed:
Back 40 Season 2 Episode 2 is live!
 Dan Jajo's experiences learning to hunt this year
Dan's first miss
Dan Jajo's Back 40 hunt and taking a shot at his first buck
Handling the pain of a miss
What to do after a miss
How to mentally process a miss and learning from it
The latest updates in my hunt for Tran
My closest call on my #1 target buck yet
My greatest failure this year
Missing my target buck and what I'm going to do now
Connect with Mark Kenyon and MeatEater
Mark Kenyon on Instagram , Twitter , and Facebook
MeatEater on Instagram, Facebook, Twitter, and Youtube
Shop MeatEater Merch
See omnystudio.com/listener for privacy information.