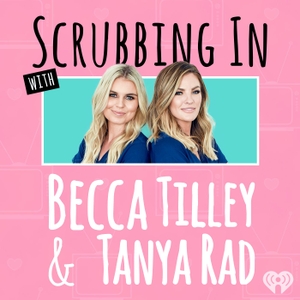 On Tanya's birthday eve, we get an emotional Dr. W update that everyone can relate to. And we hear about the men that Mark really does not want Tanya to date.
Have you ever been on social media and felt that everyone looks so perfect? We're going to break all of that down with the woman behind the #WokeUpThisWayChallenge. She shares some inspirational advice about feeling comfortable and beautiful in your own skin that you need to hear. 
And Becca and Tanya tackle the age-old debate: loofahs vs wash cloths vs hands. Which do you use for soap in the shower?!
Learn more about your ad-choices at https://news.iheart.com/podcast-advertisers