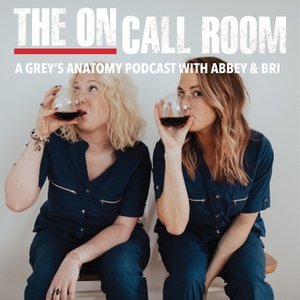 The race for Chief Resident is on and everyone is interviewing with Owen. Spoiler Alert: It is not Cristina, it was never going to be here, she never had the qualifications. She is a bad ass surgeon however, and should just focus her time on that.
Mer is also has another important interview, an interview with the social worker. She brags about Zola's surgery and we feel all the GGB's.
Karev has a back and forth with Lucy about Baylor, Africa, and relationships. She ultimately takes Africa out from under him, because sometimes you have to be a shark.
AND THEN KAREV TELLS OWEN MER MESSED WITH THE TRAIL..DUN DUN.
Start at 24:36 if you are looking for Grey's content.
SPONSORS:
www.thisisaday.com
Use code THEONCALLROOM to get 20% off your first purchase!
________________________________________________
Become a sustaining member and cohost the show! Follow the link below:
www.patreon.com/theoncallroom