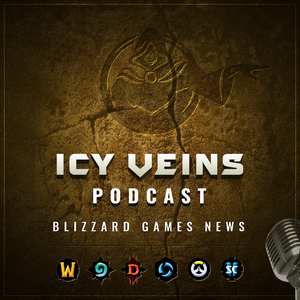 Icy Veins Podcast
By Icy Veins
What's Icy Veins Podcast about?
From World of Warcraft to Diablo 3
The Icy Veins Podcast is THE podcast on the universes created by Blizzard Entertainment! In each episode, we discuss recent news, events, and anything we might deem interesting to our gaming audience.
World of Warcraft, Diablo 3, Overwatch, Hearthstone, Heroes of the Storm, E-Sports, etc. we cover these subjects that we are passionate about and that make up so much of our lives... always in a pleasant atmosphere!