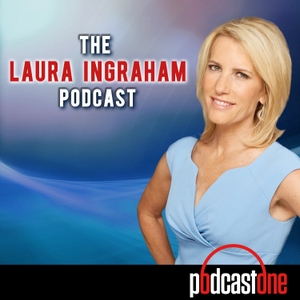 ICYMI: The Democrat debate roundup -- Confiscating wealth, banning fossil fuels, opening the border and bashing Obama
08.13.2019 - By The Laura Ingraham Podcast
On this "Best Of the Laura Ingraham Podcast," the far-Left's takeover of the Democrat Party was on full display last month at the debates. Everything from open borders to abolishing private health insurance to banning all fossil fuels was on the table. Bill O'Reilly, Chris Christie and Dinesh D'Souza join Laura to analyze what the debates mean for 2020, and why the Obama bashing revealed the true nature of the Dems' lurch to the Left.
Thanks to our sponsors:
Genucel= Go to Genucel.com and receive a $30 instant coupon automatically off your order in August.
ADT= Trust the nation's #1 smart home security provider. Visit ADT.com
Pluto TV= Watch over 100 TV channels and 1000s of movies on demand all for free. Download Pluto TV today.
Home Title Lock= Receive 60 risk-free days of Home Title Lock at HomeTitleLock.com
Delta Animal Rescue= Including Delta Animal Rescue in your estate plans. Donate today at DeltaRescue.org/Laura