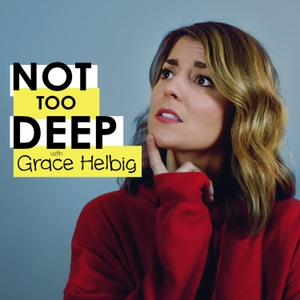 Here's a special episode we recorded live during the New York Comedy Festival at the Gramercy Theater in front of a very Taylor Swift-obsessed audience, back on November 11, 2017. Comedian Iliza Shlesinger and author of "Girl Logic: The Genius and the Absurdity," was our amazingly insightful guest (along with her wonderful dog Blanche). She shared what it's like to be a comedian on the road, stories from her book, and then we started a cult! Fun!
- Check out some photos from the show here! https://goo.gl/4HrVfo
- Guys, we're taking a short hiatus after this episode but we'll be back and better than ever in February!
- This episode is brought to you by our wonderful friends Squarespace, Burrow, and ZipRecruiter. Please support them for helping keep this podcast free! See you in February!
See omnystudio.com/listener for privacy information.