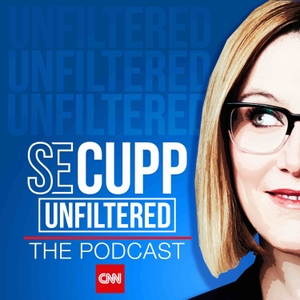 Impeachment Update: Process & Politics; Trump's 2020 Strategy; The 2020 Dem Catching Iowa Momentum; Fox News Firewall; A Chat About The Call?
11.02.2019 - By SE Cupp Unfiltered
It's official: The impeachment inquiry was formalized with a vote in the House this week. A member of the House Oversight Committee joins SE to talk next steps. Speaking of impeachment, what about the politics? Former VA Governor & Former DNC chairman Terry McAuliffe discusses the potential political fallout. The 2020 Dem primary race is heating up in Iowa & Trump's reelection campaign seems to be leaning into impeachment instead of running from it. For the second time in less than a month-a high-profile journalist has left Fox News. Trump wants to read the transcript of the Ukraine call in "a fireside chat" to show "it's a straight call."
To learn more about how CNN protects listener privacy, visit cnn.com/privacy