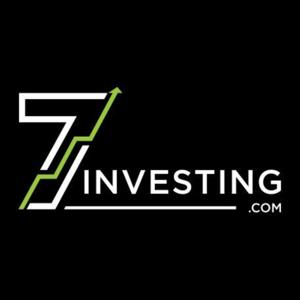 Businesses around the world spend nearly $800 billion on advertising every year, and two thirds of that is taking place digitally. There are three players who dominate the ads we see when we're glued to the screen, as Alphabet (Nasdaq: GOOGL), Meta Platforms (Nasdaq: FB), and Amazon (Nasdaq: AMZN) together capture 74% of the digital advertising market opportunity.
Yet there are big changes underway that might cause a shift in the balance of power. Apple (Nasdaq: AAPL) recently announced in its IOS 14.5 update enhanced privacy controls, which now allow iPhone users to opt-out of seeing personalized advertisements. Specifically, this move shields the mobile device's IDFA identifier from websites and apps, who might want to use it to place targeted advertisements for users. It was a crushing blow for companies who rely on those targeted ads. Facebook/Meta Platforms CFO Dave Wehner has mentioned the move will likely cost their company $10 billion in lost revenue in 2022.
As expected, this restricted led to a mass-migration of mobile ad budgets away from Apple iPhones and toward Android devices instead. But now even Google is disrupting its own cash cow in the interest of protecting user privacy. Big G has announced it will be curtailing cross-app ad tracking within the next two years.
These are important changes! The business world needs to advertise to drive sales conversions, and it needs direction from the tech giants on how they'll do personalized advertising while still respecting data privacy. Is this the beginning of the the walled gardens of Google and Facebook toppling, and being replaced instead by a new "Open Internet"? Are there new advertising media -- perhaps Connected TV -- that are becoming the battlegrounds that tech companies know they absolutely must win? How should investors decipher these technology changes? And are there specific stock market opportunities they should be considering?
To answer these questions, we've brought in an expert. Dhaval Kotecha is an individual investor with years of experience in the digital advertising space. He has worked for programmatic advertising platforms and has accurately read the tea leaves to invest in many of the industry's top-performers.
In this exclusive interview, Dhaval chats with 7investing founder Simon Erickson about the higher-level impact of Apple and Google's recent changes. The two discuss Roku's (Nasdaq: ROKU) recent earnings release and what might have caused the stock's significant selloff.
Dhaval then describes several programmatic ad platforms, including The Trade Desk (Nasdaq: TTD), PubMatic (Nasdaq: PUBM), and Magnite (Nasdaq: MGNI). And as a fun way to wrap things up, he explains his recent interest in non-fungible token ("NFT") marketplaces and how investors might think about their rising popularity.
Publicly-traded companies mentioned in this interview include Alphabet, Amazon, Apple, Magnite, Meta Platforms, PubMatic, ROKU, and The Trade Desk. 7investing's advisors or its guests may have positions in the companies mentioned.
---
Send in a voice message: https://anchor.fm/7investing/message