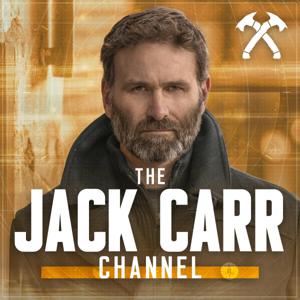 Today's guest is an award-winning war correspondent and New York Times bestselling author whose writing has been featured in outlets including GQ, Men's Journal, The Daily Beast and The Washington Post.
Kevin Maurer's books include Rock Force, American Radical (with Tamer Elnoury), No Easy Day: The Firsthand Account of the Mission That Killed Osama Bin Laden (with Mark Owen), Gentlemen Bastards: On the Ground in Afghanistan with America's Elite Special Forces, No Way Out: A Story of Valor in the Mountains of Afghanistan (with Mitch Weiss), Lions of Kandahar: The Story of a Fight Against All Odds (with Rusty Bradley), No Hero: The Evolution of a Navy SEAL (with Mark Owen), Hunting Che: How a U.S. Special Forces Team Helped Capture the World's Most Famous Revolutionary, Valleys of Death: A Memoir of the Korean War (with Bill Richardson), the graphic novel Six Days: The Incredible Story of D-Day's Lost Chapter, and his latest, Damn Lucky: One Man's Courage During the Bloodiest Military Campaign in Aviation History . 
You can learn more about Kevin and his work at kevinmaurer.net
Sponsors:
Navy Federal Credit Union: Today's episode is presented by Navy Federal Credit Union. Learn more about them at navyfederal.org
Black Rifle Coffee Company: Today's episode is also brought to you by Black Rifle. Purchase at www.blackriflecoffee.com/dangerclose and use code: dangerclose20 at checkout for 20% off your purchase and your first coffee club order!
Featured Gear:
SIG: Today's gear segment is sponsored by SIG Sauer. You can learn more about SIG here.
True Precision Threaded Barrel