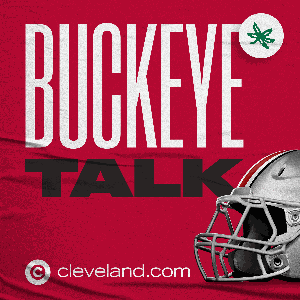 With no Ohio State game to analyze on Saturday, we could not break with tradition and blow off the postgame pod. So we watched the Buckeyes' next opponent, No. 10 Indiana, beat Michigan State 24-0, and invited our Buckeye Talk text subscribers to help assess the Hoosiers' threat.
Indiana receiver Ty Fryfogle had a huge game, and paired with Whop Philyor, the Hoosiers have a pair of playmakers who can challenge Ohio State's still-solidifying secondary. Quarterback Michael Penix, who missed IU's game against OSU last season, has burned multiple defenses early on with his gunslinging ways. However, the Hoosiers have also taken advantage of an abundance of short fields early in the season. Can they consistently drive the field against the Buckeyes?
On the other side of the ball, can Indiana's physical defensive backs become the first to successfully match up with Chris Olave and Garrett Wilson. Even if the Hoosiers do that, does that open the door for a big running game for Justin Fields? Again, the question comes down to whether IU can succeed for 70-75 yards per possession.
We also discussed a bad day of football overall in the Big Ten and Penn State's continued free-fall to 0-4.
Thanks as always for listening to Buckeye Talk.
 See acast.com/privacy for privacy and opt-out information.