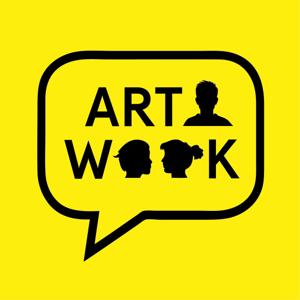 Season 2 Episode 40 - Indivi Sutton
11.24.2020 - By Art Wank
This week we spoke to Indivi Sutton who grew up in New York and has had the most amazing art education from her family and going to a Steiner School.  Indivi is inspired by still life but has changed her practise to simplifying the colour and the form and focusing on the stains.
You can find out about Indivi's artwork on her website
https://www.no-vacancy.com.au/still-life-1/2020/9/7/indivi-sutton
Or check out her Instagram
https://www.instagram.com/indivisutton/
Indivi's work is based around memory and feeling
Indivi has studied at Rhode island Summer of Design in New York
https://www.risd.edu
Indivi has been studying a Bachelor of Visual Arts at Sydney college of the Arts
https://www.sydney.edu.au/arts/schools/sydney-college-of-the-arts.html
Indivi is the assistant with Antonia Mrljakart
https://antoniamrljakart.com/about
Antonia is in a shared studio area with
Alan Jones https://www.alanjonesonline.com
Felicity
Ashley Frost
Indivi talks about her materials she uses pigments her favourites are Langridge
https://www.thesydneyartstore.com.au/product-group/1028-high-saturate-blue-by-langridge/category/103-acrylic-painting
Indivi is inspired by Rothko https://www.google.com/search?client=safari&rls;=en&q;=rothko+painting&ie;=UTF-8&oe;=UTF-8
and Cy Twomby https://www.google.com/search?client=safari&rls;=en&q;=cy+twombly&ie;=UTF-8&oe;=UTF-8
If like us you did not know the The light and
Space Movement of the 1960's - https://www.theartstory.org/movement/light-and-space/
Larry Bell https://larrybell.com
and James Turell https://mona.net.au/stuff-to-do/james-turrell-amarna
Thanks so much for a great chat .. looking forward to the show at St Cloche..