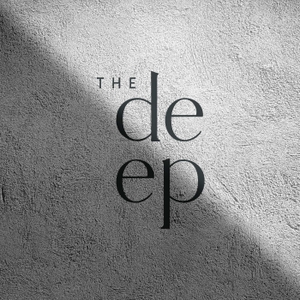 Infertility, Pregnancy Loss & Miracles
02.22.2021 - By The Deep
Infertility is one of the most challenging things a woman can go through. I've been there. My friend Keira and I have been friends for some time and when I became pregnant recently I was incredibly nervous to tell her. Would it change our friendship? Would she be triggered? I knew how jealous I was as friends fell pregnant around me when I was trying so hard to conceive.
Keira has a tremendous story of her own, she is brutally honest about her experiences and I thought it could be helpful for other women.
This is more of a conversation between two friends rather than an interview- around infertility, pregnancy loss and miracles.
You can follow Keira on Instagram: @krumble
This episode is proudly brought to you by www.bumble.com.
Content warning: The episode discusses infertility and pregnancy loss. Support services are listed below
•Pink Elephants www.pinkelephants.org.au
•SANDS www.sands.org.au or 1300 072 637
Credits:
•Joanne Helder - Producer
•Caleb Jacobs - Music
•AJ Davis - Comms Manager
Please DM us your thoughts and burning questions to @whatsthedeep or head to zoemarshall.com/thedeep.
The Deep is a place for you. If you love it please subscribe and leave us a rating or comment if that tickles your fancy.
The Deep acknowledge the Traditional Custodians of the land on which we work and live, and recognise their continuing connection to land, water and community. We pay respect to Elders past, present and emerging.