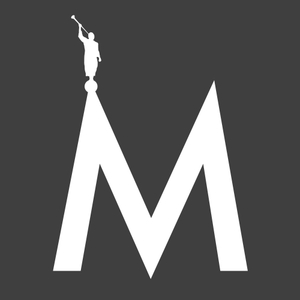 E21 - Information Before Revelation with Llyly and Manuel Valdes
09.29.2019 - By Mormon Marriages
"… Seek ye out of the best books words of wisdom; seek learning, even by study and also by faith." - D&C 88:118
This scripture applies to all aspects of your life - especially your marriage!
The Holy Ghost plays a vital role in your life by leading, guiding (walk besiding…), and testifying of truth.
However, you must first seek out truth before the Holy Ghost has any material to work with!
I remember in college praying so hard that the spirit would help me to do well on a test that I hadn't had time to study for. Unfortunately, the outcome wasn't one that I was very happy with.
But why?? I read my scriptures daily, I prayed daily, I went to church every week and visited the temple often. I was trying my very best to live my life in a way that was worthy of the companionship of the Holy Ghost.
So, why didn't He follow through and help me ace my test? Wasn't I deserving of such a blessing?
"But the Comforter, which is the Holy Ghost, whom the Father shall send in my name, he shall teach you all things, and bring all things to your remembrance, whatsoever I have said unto you." - John 14:26
The Holy Ghost helps me to remember important and valuable things - but I can't remember something that isn't in my brain to begin with!
The Holy Ghost wasn't going to magically give me all the answers to my test. He could inspire me as to what was most important to study, He can help me remember something I learned in my reading, but it was up to me to put forth the effort of studying in the first place.
The same goes for your marriage. It can be easy to assume that if both spouses are doing their best to live righteously that everything is going to magically work out.
That isn't how it works.
Just like there is an order to everything we do in the gospel, the way we learn and gather information to better our marriages is no different.
You must "seek ye out of the best books [or workshops, or podcasts, or therapy, or counseling, or ecclesiastical leaders, or marriage experts, or role models] wisdom."
You must "seek learning, by study and by faith."
"But, behold, I say unto you, that you must study it out in your mind; then you must ask me if it be right, and if it is right I will cause that your bosom shall burn within you; therefore, you shall feel that it is right." - D&C 9:8
First comes study, then comes answers.
Information before revelation.